If you've been thinking about trying freediving and want to become certified, questions you may be asking yourself are 'What do you learn on a freediving course?' 'How will a course help me?' The short answer is, with Go Freediving you learn how to freedive safely, efficiently and correctly. But what does that involve?
What Do You Learn On A Freediving Course: The Theory
The first theory part of your course is online and completed in advance of the practical elements of your course, meaning you can learn at your own convenience. This part of the course takes most students around 1 – 3 hours to complete and provides a basic understanding of the principles and techniques of freediving.
There are four main topic areas:
Environment

The environments in which we freedive are many – from oceans through to quarries and lakes. This provides us with amazingly diverse playgrounds that we must learn to respect and protect. This section will explain why this role is so important as a freediver.

Physiology

The physiology of freediving can be defined in 4 key elements: conserving energy, equalisation, flexibility and safety. This section covers the diving reflex, lungs and the role of oxygen and CO2, pressure and stretching.

Rescue

The rescue module of this course covers blackout, shallow water blackout and hypoxic fits, describing the causes, symptoms and management of these events.

Management

The management module covers many of the skills and techniques used for freediving – such as equalisation, buoyancy, breathing techniques and the buddying system to name a few.

The remaining two modules of your course: Confined Water Training and Open Water Training are completed during the practical elements of your course.
What Do You Learn On A Freediving Course: Kit and Equipment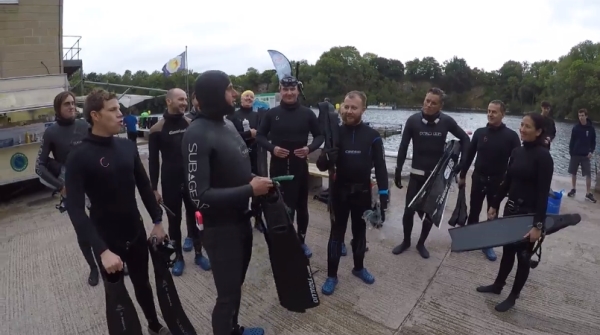 Your freediving kit can make the difference between a great dive and a very uncomfortable one. All of your kit and equipment is provided, but you will learn what is a good fit and why finding the right kit is so important. You will also learn the best way to put your kit on (hint: hair conditioner) and why if you have a beard, petroleum jelly is a must!
What Do You Learn On A Freediving Course: Land Based Training
Freediving is not just about what you actually do in the water. There are a number of land based techniques that freedivers need to use in order to maximise performance in the water and to ensure they have a safe, comfortable, relaxed dive.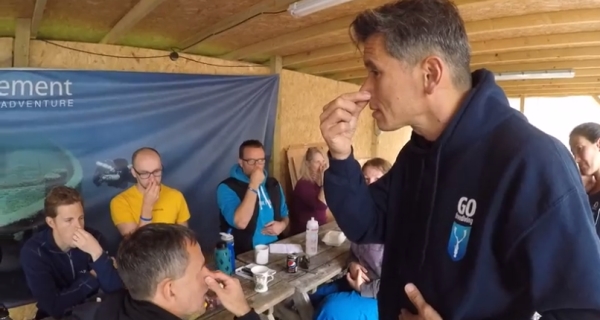 During the practical elements of the course you will have at least three classroom based sessions across the two days of your course. These are designed to reinforce and complement your home study work and ensure students have a practical and deep understanding of the techniques, such as equalisation that they will be practising under the water and the variety of breathing exercises that need to be applied during the course.
You will also learn how to complete log books and record dive data.
What Do You Learn On A Freediving Course: Stretching, Breathing Exercises and Relaxation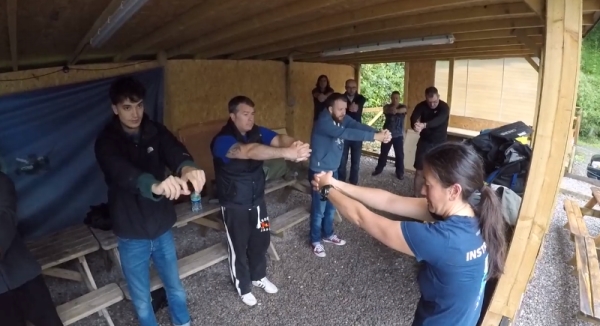 As you progress through your freediving course you will discover that in order to freedive successfully, a major factor is not necessarily fitness, age or build, but is in fact the ability to relax and control your breathing – which often comes as a surprise to students.
Students will be encouraged to try the various breathing techniques that are proven to maximise the amount of time you are able to spend under the water. It covers how to breathe before and after a dive and how to take the most effective pre-dive breath.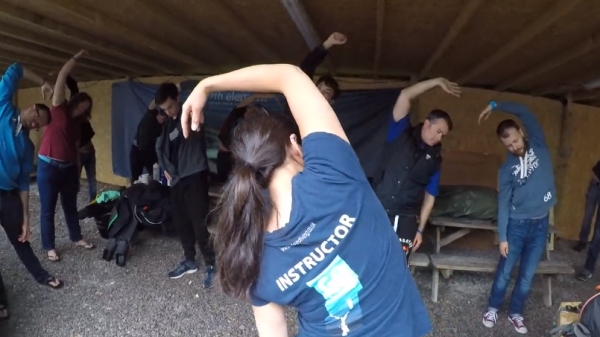 A very complementary activity for freediving is yoga as this also focuses on breathing and relaxation. If you have not tried yoga before take a look at some of Emma's videos here and see how this can help your freediving.
Yoga nidra for diving is a specific yoga nidra recording that Go Freediving head instructor and yoga nidra expert Emma Farrell has developed to help both scuba divers and freedivers. Yoga nidra literally means 'yogic sleep' and is a profoundly deep relaxation practice, taking you deeper than hypnosis or other guided relaxations – something that has helped many of her students improve performance with.
Students are taken through a series of stretches for the whole body to reduce the risk of injury or discomfort and specific stretches for diaphragm flexibility.
What Do You Learn On A Freediving Course: Buddy and Rescue Techniques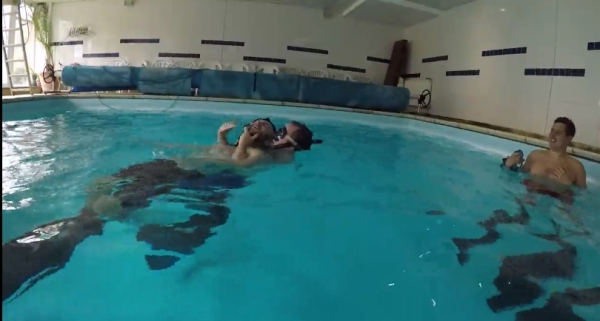 As with all sports, freediving does have risks. To reduce these risks Go Freediving will ensure all students can perform safe buddying techniques as well as being able to rescue from depth and surface.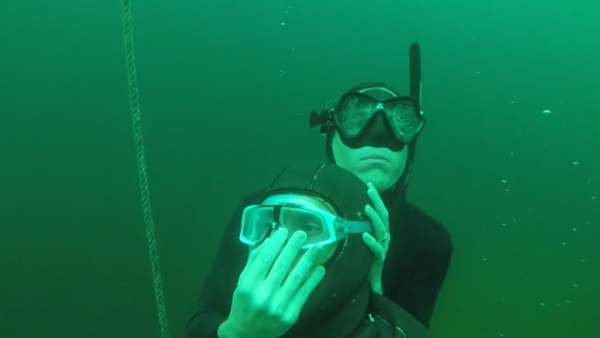 These techniques are transferable to any water based activities and are a vital skill to ensure both yourself and your buddy have complete confidence in  each other during every dive.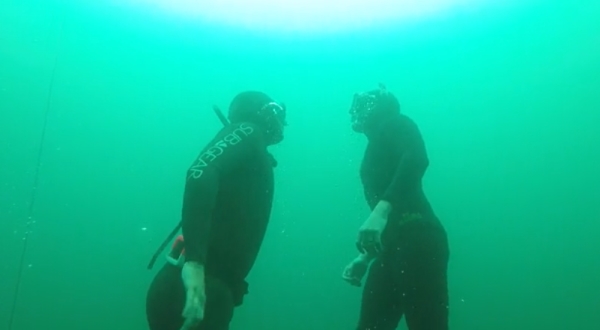 What Do You Learn On A Freediving Course: Buoyancy and Dive Techniques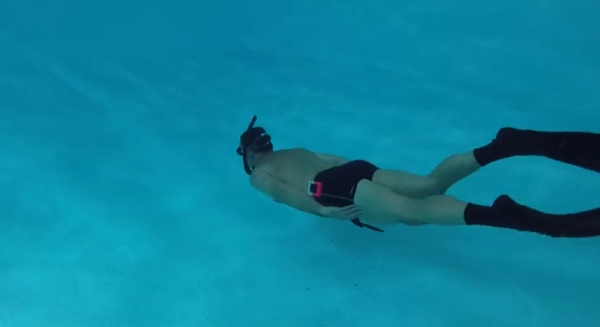 Learning how to find the correct  buoyancy is just as important as learning your diving techniques. There is nothing more frustrating that repeatedly bobbing back up to the surface, or to be wasting energy  working against your buoyancy to try and get to the depth you want to.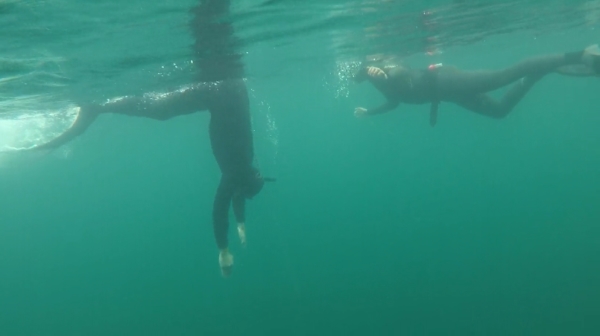 During the course you will learn how to manage your buoyancy with correct weighting and will learn the most efficient way to enter and exit the water and also dive down. You will also learn techniques such as the duck dive, finning and other freediving techniques.
What Do You Learn On A Freediving Course: That Learning to Freedive is Fun
We hope all of our courses provide a memorable, fun-filled learning experience for all of our students. Not only do they learn new skills and discover their true potential, but they also make great friends!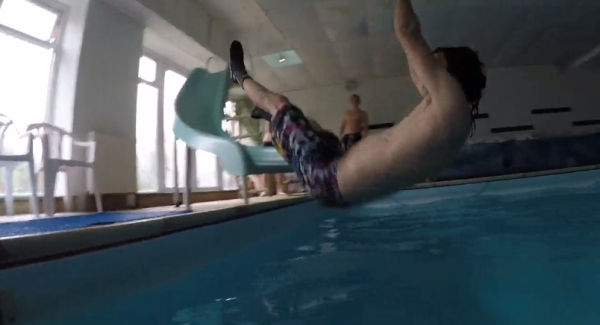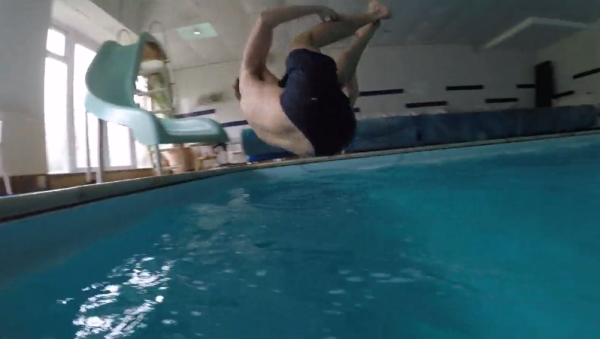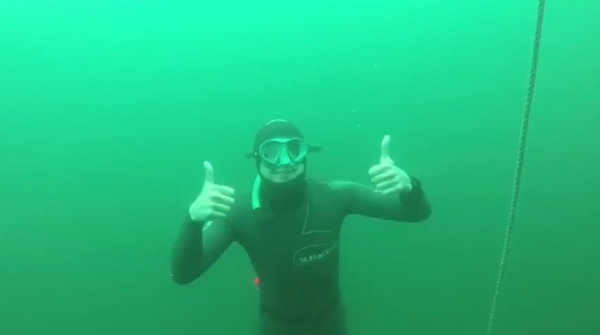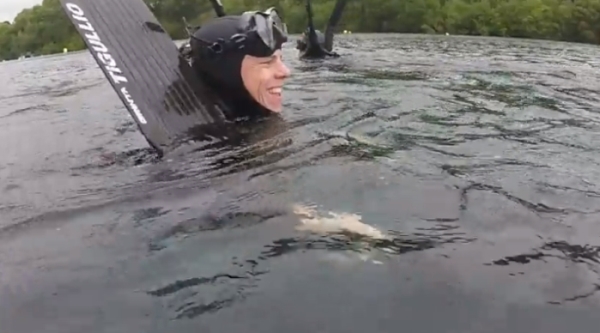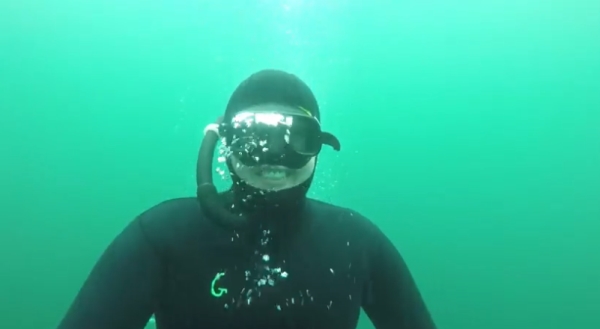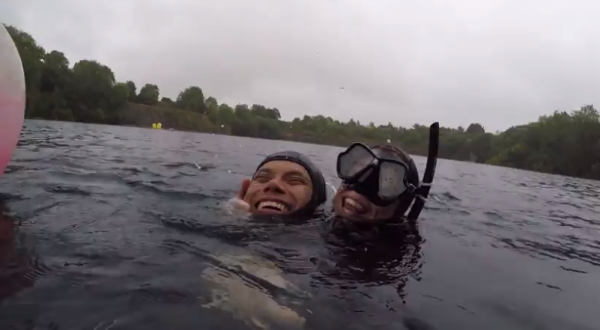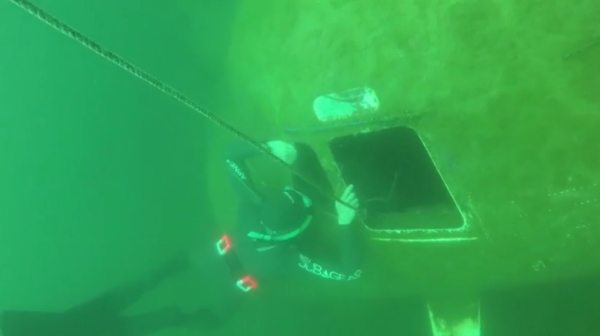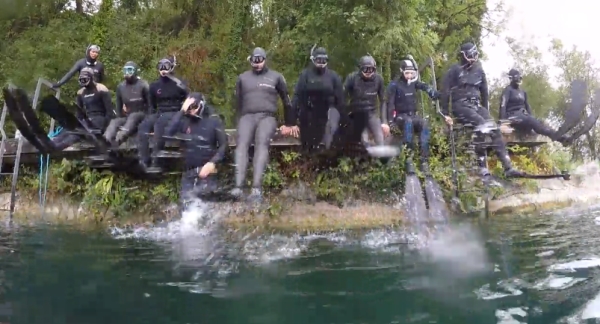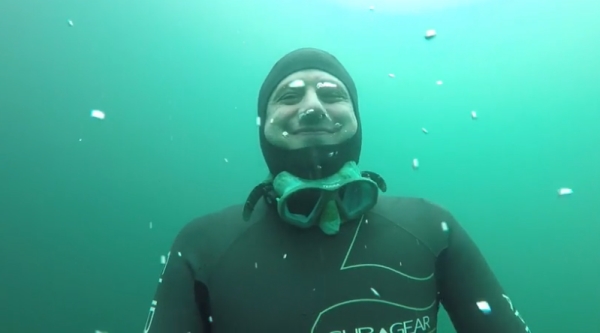 [dimage url="https://gofreediving.co.uk/wp-content/uploads/2018/08/FB-360-Photo.jpg" control=true auto-rotate=false]
  ….and are welcomed into the Go Freediving family!
Check Out Our Latest Freediving Courses Students
Class 11th – 12th August 2018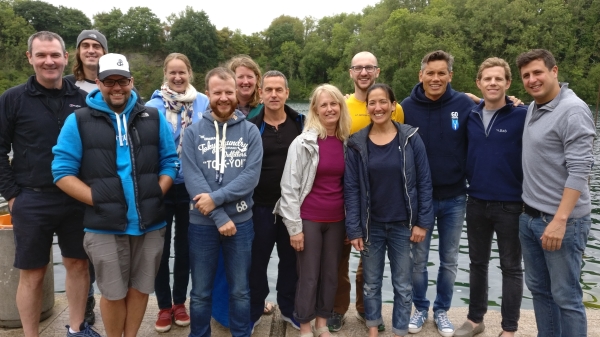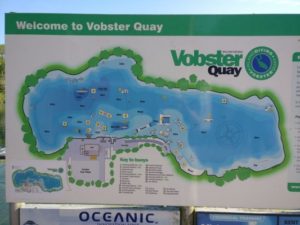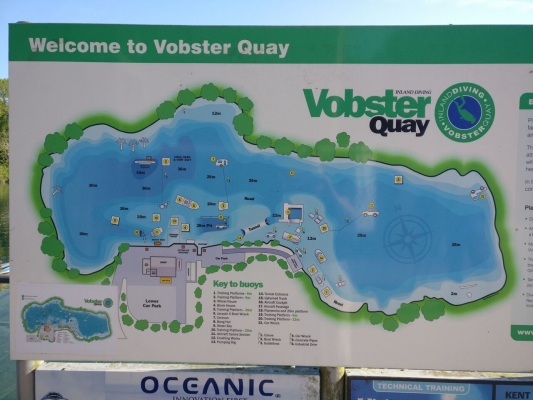 Date: 11th – 12th August 2018
Location: Vobster Inland Dive Centre
Water temperature: 22.1 degrees
Weather: Some sun & showers, 17 degrees
Visibility: Excellent (10m+)
Instructors: Emma Farrell, David Mellor, Heather Coutts
Students: Steve, Kirill, James, Chris, Mark, Brendan, Keiran, Katie and Andrew

Want to know what this weekend's students thought of their course with us? Read on!
My course was a gift that I had been talking and hinting about for quite a while. I have always loved swimming in the sea and swimming underwater but I have always felt limited by my ability to stay down long enough to enjoy it. I have progressed over the two days so I want to keep going with it.

The diving experience, meeting new people and the instructors have made it all really fun. The light hearted tone of the course helps you to relax and helps you to learn.

I would recommend this course because it gives you the opportunity to spend some time in the water, and improve your fitness because it motivates you to modify your lifestyle. With Go Freediving you get to do some great weekends and holidays away. The course is very professionally run, it's a great location to come and practice and it is really fun and enjoyable. Steve Farmer
I am a scuba diver and while I have been scuba diving I have seen people diving with these long fins and I was curious to learn what it is about. I am going on holiday to Turkey to a yoga/sports camp and there are some instructors that will teach children and adults to freedive and I wanted to get some practice before I go there. I chose Go Freediving because you are the closest and had course available that fitted my schedule.

I achieved quite a bit more than I expected but at the same time I want to do more. I enjoyed spending the time in the water. If you don't enjoy yoga then freediving is the in-water equivalent to yoga and it helps you to relax and sense your body. I would recommend this course because everything is so well organised.                                                                                           Kirill Kulikov
Some of my friends scuba dive but I like to be awkward and take the path less travelled so I saw freediving and it just looked a lot more fun with a lot more maneuverability and freedom in the water. I really want to swim with sharks and it just looked more natural to swim with them without all the gear and equipment.

I found Go Freediving through Much Better Adventures and I had a look at some other freediving companies as well and Go Freediving stood out and seemed to have better safety records and standards. What do you learn on a freediving course? This course helped me realise that I am a lot more comfortable under the water than I thought I would be. I will definitely be back for some more courses and further training. It was a lot more fun than what I thought it would be.

The highlight for me was being underwater with the rest of the group and as we went through the plane together I just felt a sense of belonging and friendship that was really good and I liked that.

The benefits of the course are the new friendships, pushing yourself and learning something new. The course has such a friendly environment, it is relaxed, efficient and you don't feel stressed out at all so I would definitely recommend it. I will be telling all my scuba diving friends to ditch their oxygen tanks!                                                                                                                                                             James Dorman

I enjoy being in the water and I love swimming underwater. Chris wanted to do this course and he wanted someone to do it with so I agreed to join him. I have discovered that there are very specific techniques that help you to efficiently use your oxygen which have been quite interesting.

What I found really interesting was that when you feel like you're running out of air you are not, you are actually ok and that it is mind over matter. I found that very fascinating.

It's just been so nice doing something different and outdoors, learning new skills and meeting new people. It has been a really lovely weekend. What do you learn on a freediving course? You learn more about yourself, your limits and your body. You learn what you can and can't do and how far you can go, and you might surprise yourself with what you can do.

It's been a really fun, relaxing weekend away from phones, TV, restaurants and stuff like that. I would definitely recommend it because it just a fun and wholesome new thing to do. The instructors are great, Emma, David and Heather have all been amazing.                                         Mark Estafanous
I decided to do a freediving course because all my holidays involve the water and I have been an avid snorkeller and duck diver. I took to scuba diving but it's getting more expensive. A friend of mine put me on to Go Freediving and you were top of the list.

Doing this course has helped me realise that in the past when I have been duck diving, I have not been able to do a full equalization, and I do have a problem with equalising when doing scuba which I am only finding out now, and is quite frustrating. In the past when I have not succeeded and pushed, all I have done is cause myself problems and unnecessary ear discomfort, and blocks and ear pain.

I have enjoyed the relaxed atmosphere on this course the most. With my lifestyle I don't have much time to relax. Coming here it is chillaxed but serious at the same time. The monitoring and mentoring is there constantly. Diving around the world you can tell immediately if the instructor and the equipment is up to it and Go Freediving ticks all the boxes.

Being free of all the tanks and weights has just been great. What do you learn on a freediving course? For me is being able to achieve equalisation as that is something I have always struggled with. I would recommend this course because without it you are missing what life is all about. I have already recommended it and told all my clients and colleagues about it because they are fascinated when you start talking about it. Go Freediving is the most professional outfit I have ever come across and I know that I am in the right place.                                                                                                                                 Brendan Simmons
I had the weekend free and I saw the course advertised on Facebook and it looked like a sensible thing to do. I have discovered that I don't need to freak out so much under the water!

On day 1 at first I found it a bit scary and was freaking out a bit when I was going down. Now on the second day there has been a massive change that has been really nice and I am so much calmer now going down to the plane and going deeper. Yesterday when I got here I was quite nervous but the fact that I have overcome that is definitely the best thing and a very nice feeling.

The course has been very well taught, I haven't felt stressed about doing anything. Even when I was really nervous there was no pressure which was very nice. I would definitely recommend this course because the fact that you realise you can hold your breath longer and go deeper than you think you can gives you a nice sense of achievement.                                                                                                 Kieran Eason
My husband was interested in freediving so we tried it abroad and it felt very natural and very free. I wanted to get more comfortable in the water and take it to the next level so we are safer, so I did some research on freediving courses and the first company I got in touch with were not very friendly. I then heard Emma doing an podcast interview on The Modern Mann  and she sounded so lovely and friendly so I looked her up and booked a course.

The course has been really, really good. It is quite structured which I like a lot and I love the way the instructors make it feel more personal and real. What do you learn on a freediving course? You learn that you will achieve more than you thought you could and doing it over two days is really good because it allows you to take the pressure off and the instructors have all been so friendly and supportive. I would definitely recommend this course.                         Katie Brooks
I love been underwater and I have always loved playing around underwater. I have done surfing and I just love being in the sea. I have learned that 10m is a lot further than what you think it is but at the same time if you just relax it is very achievable and good fun. I experienced problems on day 1 with my sinuses which was really depressing but on day 2 with the tips and guidance I managed to get down and it was a great birthday present.

The relaxed atmosphere and concentrating on the more important natural things is what make this course better than the other courses I have done. What do you learn on a freediving course? Learning to relax, learning to control yourself and enjoying being in a completely different environment are just some of the benefits of the course.

The instructors are so relaxed and there is a definite feeling that they are interested and excited about teaching and passing it on rather than just going through the motions and doing it as a job and that is a really good thing.                                                               Andrew Brooks
What Do You Learn On A Freediving Course With Go Freediving?
Go Freediving is the longest established, most experienced and friendliest freediving course provider in the UK, led by world class freediving instructor trainer Emma Farrell, and her team of personally trained instructors. No other course provider has such a good instructor to student ratio, safety record and personal touch.
Whether you're a beginner dipping your toes into the world of freediving, a seasoned pro looking to turn professional, or simply a freediver of any level who wants the best freediving holiday in the world, we're here for you!
Also check out our online guide, The Beginners Guide to Freediving by clicking here!
Keep in touch with everything Freediving
Subscribe to our mailing list for weekly newsletters with exclusive articles, news, films, offers and more!