Want to know about the best freediving courses in the UK? Then watch the latest film from our October RAID Freediver Course and find out what the students thought of it!
Go Freediving sets the standard for freediving courses in the UK. Under Emma Farrell, the UK's only RAID, SSI and AIDA Instructor Trainer, we've been teaching freediving courses in the UK and abroad since 2003 and no other provider has our breadth of experience. This, coupled with our friendly, approachable, and non-competitive attitude and exemplary safety record, makes us your number one choice for a a freediving course, club event or freediving holiday.
Freediving courses in the UK at Vobster Quay
We teach the majority of our freediving courses in the UK at the picturesque site of Vobster Quay in Somerset. This is the nearest dive site suitable for freediving in the south, servicing London and the south east of the UK, right across the south of the country into the west and Wales.
Vobster Quay is the perfect place to learn to freedive. It has clear fresh water and perfect conditions every time. Our courses are never cancelled due to bad weather as there are no waves, tides or currents to worry about! Vobster is a purpose built dive site so there are hundreds of thousands of fish, millions of mussels, and a huge variety of underwater attractions to freedive on during your freediving course.
Want to dive a plane? A boat? A truck? There's all that and more. From a plane cut into three sections, three boats, a caravan, numerous cars and trucks, as well as enormous pipes to dive through, incredible steel structures, walls, submerged trees and of course, our very own freediving platform which takes you to the bottom of the lake at 37 metres.
Freediving courses in the UK – Your RAID Freediver Course
The video above shows what happened when Aaron, Ashley, Julie, Mason, Murray, Reno and Sorcha did their freediving courses in the UK with us on the 15th and 16th Oct 2016. The water was still warm from the summer and the sun shone! They were taught by Go Freediving Instructors Emma Farrell, David Mellor, and 'The Stranquistadors' Jorgen and Zoe Strandquist. You'll always get an incredible student to instructor ratio on all of our freediving courses in the UK and abroad.
On every RAID Freediver Course, the course starts before the weekend with the online study. This gives students the chance to read and absorb the material at their own pace before they meet the instructors on the Saturday. This approach enables more time in the water, as well as more information retention, as students come prepared and able to absorb more expertise from the instructors over the weekend.
The course starts with a workshop on freediving kit and breathing before getting into the pool to learn how to use super long fins for the first time and the key buddying skills. At lunchtime we move from the pool to Vobster Quay (did we mention it's the best place for freediving courses in the UK?!) for the rest of the course and three open water sessions over Saturday afternoon and Sunday.
There's even some stretching – Now who can touch their toes?!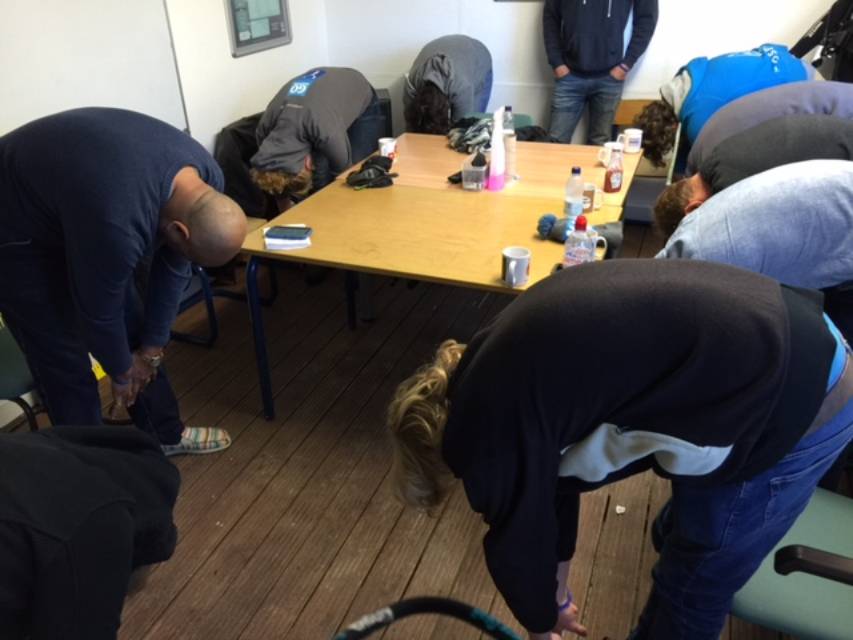 Although we do not recommend you copy Mason and do your stretches with an unlit cigarette in your mouth…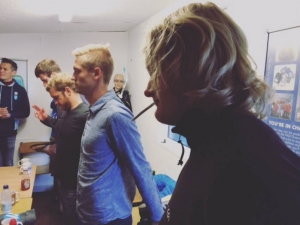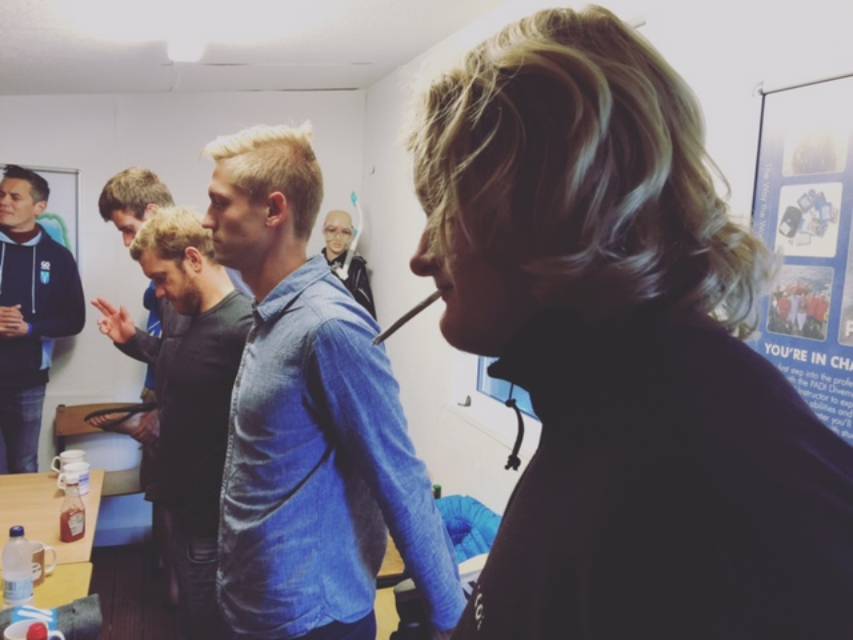 And when you're done in the water, hot showers and hot food are right by the water!
Aaron, Jorgen, Ashley, Mason, Emma, David, Zoe, Reno, Julie, Mason and Sorcha after their RAID Freediver course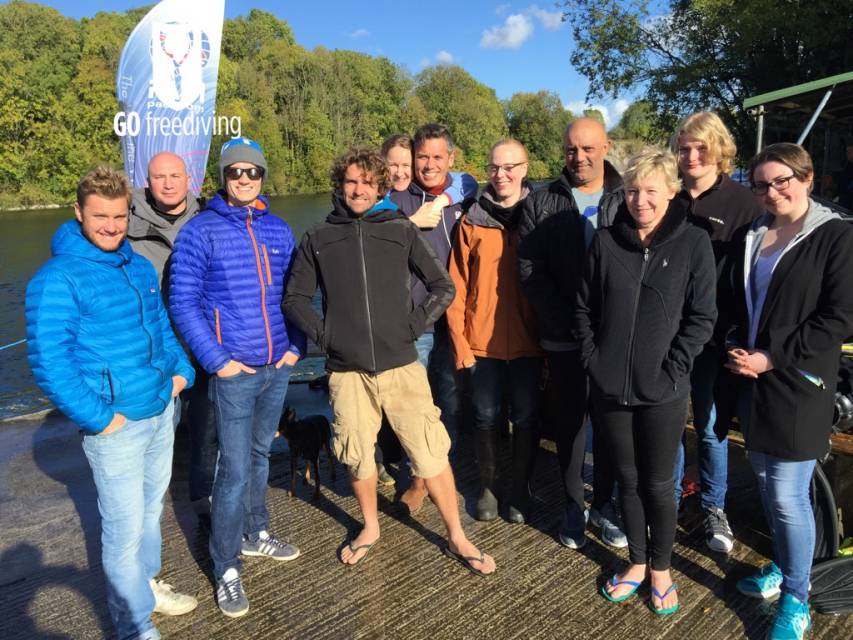 Freediving Courses in the UK testimonials
But enough about what we think of ourselves, read on to find out exactly what our students from this weekend's course thought about their course with us!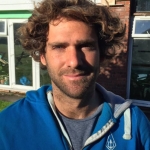 I've got a passion for water sports. I am a watersports instructor, kitesurfing, wakeboard surfing. I find each sport complements each other. I got into scuba diving and it was a case of 'what's the next step?' and it would be really nice to ditch all that scuba diving equipment. The thought of just a weight belt, some fins, a snorkel and a mask I mean it seems to good to be true – and it's cheaper.
I came across Go Freediving on Google.  It was the most  highly rated school. I'd done a lot of research and of course the chief, Emma she came across as an absolute legend on the phone and meeting her in person – brilliant!
I've done a little bit of spearfishing and leisurely snorkelling and stuff but now realise what a profession freediving is. It's a special sport, it requires special skills and they are skills you can only be taught. Self learning is dangerous and you'll only reach a certain point, whereas you get pushed on this course which is what I really liked.
I liked most learning something new. That's the best thing. I'm quite lucky – I've done most sports but this was the hole I've been trying to fill.
The three benefits of doing a freediving courses in the UK with you are practising in a safe environment in a good location in the country, and having great instructors with lots of knowledge.
I would recommend it to anyone, whether you want to achieve incredible goals or want to learn more about your body, the way you breathe, it's got something for everyone and anyone can get something out of it.
Murray Smith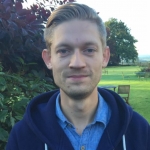 I saw a video on YouTube of an Australian couple spearfishing and I thought it looked really cool. And as I wanted to do some spearfishing I thought I'd better learn how to actually dive properly before mucking about with a gun. So I had a Google, and there were lots of good recommendations for Go Freediving so I booked the course the next day.
I've discovered that I perhaps need to eat a little bit differently before I dive and that I can go a lot further that I thought I'd be able to do There was a big difference between first and second day. And apparently I am really good at paperwork!
I liked best the Instructors. They were genuinely really friendly, a good mix, with lots of different ways of explaining things.
The benefits of doing the course with you is that Vobster is really easy to get to, the pool session was really relaxed, and you didn't have to worry  about bringing any kit. Communication was really good beforehand and everyone was really friendly
I would really recommend freediving courses in the UK with you, particularly the beginner course because you can probably do it from any level. We had someone who had never dived before to someone who was a professional in the film industry who was a professional scuba diver. We all got on and got where we wanted to be so would recommend it to anyone.
Ashley Martin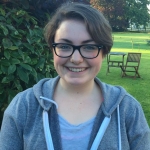 Freediving is something I've always wanted to do because I love being in the water. It is a whole other world and I'd love to explore it. And I'm interested in pushing myself to another limit. So holding my breath was one way of doing that.
I chose Go Freediving because of Emma. Genuinely. I looked up loads of other courses. And being in London I want to dive in a proper place with proper depth so I chose you.
I discovered how far you can push yourself when your body doesn't want to be pushed. And when to listen to your body, too.
I liked everything. I liked how personal it was. I liked how much fun it was and everyone was great
The benefits of doing the course with you is your experience. When you said it took you a year to learn how to equalise I think that's great because you've been there and you can understand it. It's very personal, very relaxed. You're not forced to do things you don't want to. I didn't feel under pressure to perform. I felt I was being pushed but not too much.
I would recommend this course because it's great fun. Everyone is very knowledgeable. Everyone is very experienced and willing to help.
Sorcha Ince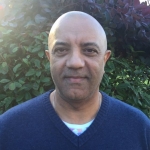 I was inspired to do the course by Dave Mellor talking about it non-stop and also some of the video footage of freediving I've seen on Facebook. Another reason really for me was that I wanted to be able to scuba dive in warmer climates and just duck dive down and look at coral reefs and tropical fish and so forth..
Doing the course, I discovered that the pressure affects you very quickly in terms of having to equalise. I didn't think it would come into it that quickly. I thought you would be able to go down 5, 8, 10 metres before you had to equalise.
I loved the peacefulness you feel under the water the best, and the beauty when you stop and look around. Even in Vobster Quay where you look at leaves floating by and bubbles coming up from scuba divers beneath you there's a beauty to it.
If I think about the benefits of doing a freediving course with you guys, one is being able to freedive on holidays, being able to appreciate some of the things I've wanted to do. I think, all my life I've wanted to scuba dive and I've been with girlfriends or wives who haven't wanted to get involved for one reason or another. Another advantage is it's close proximity to where I live. And the third advantage is having something to talk to Dave Mellor about!
I'd recommend this course to anyone who is adventurous and wants to try something different.
Reno la Bouchardiere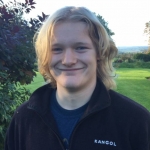 I decided to do a freediving course because my mother got me involved. I've done a few dives before and I thought freediving would help with my snorkelling on holiday.
After completing the course, I've learned techniques, and about how to get over the mental barrier. Also I discovered that you are more capable than you think you are – that would be the main takeaway for me.
I liked most about the weekend that it was relaxed and easy going. It's a bunch of friendly people in a nice environment, willing to help and go the extra mile.
I would definitely recommend the course! Just friendly people, nice environment and a good time!
Mason Kirkby

I had done scuba diving years ago, learnt here in the UK when I was younger, and freediving sort of appealed to me. David said that doing the course would probably make me realise how much longer you can stay underwater because I love swimming anyway. I find it very easy to be underwater, but it is staying underwater for longer that makes it.
On the course I discovered that you can stay under water a hell of a lot longer than your brain tells you. One of the things I did this morning was going down pushing myself to go right down and then when I think I have to bob up really quickly, just going really slowly and seeing how much longer you've got. And then realising when you come back up that you're not even gulping for air – so there must be so much more I can do.
Thinking about what I liked best about the course, I think it is the sense of achievement, which sounds a bit egotistical but that sort of pushing yourself and then achieving something just that little bit further. I am more than happy with what I have done. I came thinking 'you know what? If I do five metres I'm happy with that. In the cold and having not done this before' and I did ten metres – so I'm very happy with that. And I actually realised it's not about going deep it's about the control…. With more control, it's more fun.
I would definitely liked to have been able to tick off all the requirements, but I can come back and do that. The benefits of doing the course with you is gaining experience from people such as yourself who I must say I have only just found out who you are and all the rest of it from other people in the shower room, so you kept that little secret! But gaining second hand experience and listening to what other people do and why they do it and how they do it actually mixed in with theory so there is technical, theory and experience and I think that is how people like to learn and they remember. I'll probably remember some of your anecdotal stories more than some of the technical stuff. And Vobster is a fantastic place to dive in. When I learned to scuba it was in the middle of the sea… Here it was very much more gradual, I felt much more in control and where I thought I would have anxiety I actually didn't have any…
I'd definitely recommend the course. It makes you think about risk – some of the things we learned, maybe we've taken for granted. And this is something this course gives you –  information that will stick with you if you do other sports. This is what I would suggest to people, whatever sport they are doing. I'm in the water a lot and I want to be more comfortable and that's something else this course gives you – understanding your buoyancy and things like that.
Julie Kirkby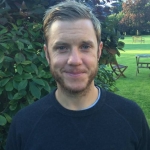 I do a lot of scuba diving for work and work with a few freedivers, particularly an underwater cameramen with a freediving background and I would like to hold my own when I next work with him.
Doing the course with you made me want me to continue this forever. I don't know any other sport or hobby I've ever done that forces you to get rid of all the crap from inside your head and totally concentrate on what you are doing. That makes me want to do it from now on.
I liked learning. The whole weekend I just wanted to dive, so today once we'd gone through all the techniques and learned everything and been taught everything and shown everything properly it was great to put everything into practice and dive and push yourself.
I got down to 19 metres. I read the max was 20 metres and I assumed that was what everyone done, but they tell me that's not the norm so I was really pleased.
I wanted to do the course with you guys because there is the person called Emma Farrell who runs it and you want the real deal, not people who want to be the real deal. And you've been brilliant.
I'd definitely recommend the course. It's well run. It's nice. I've had a really, really good time. Nice people No-ones been too anal, everyone's got the teaching across. Everything has been taught in a fun way. Great personalities. And Swedish people!
Aaron Keating
Take the best Freediving Courses in the UK with Go Freediving!
Join us on our next RAID Freediver Course!
Go Freediving is the longest established, most experienced and friendliest freediving course provider in the UK, led by world class freediving instructor trainer Emma Farrell, and her team of personally trained instructors. No other course provider has such a good instructor to student ratio, safety record and personal touch.
Whether you're a beginner dipping your toes into the world of freediving, a seasoned pro looking to turn professional, or simply a freediver of any level who wants the best freediving holiday in the world, take your freediving courses in the UK with us!
Also check out our online guide, The Beginners Guide to Freediving by clicking here!
Keep in touch with everything Freediving
Subscribe to our mailing list for weekly newsletters with exclusive articles, news, films, offers and more!