Advanced Courses in freediving are specifically designed to drive certified entry level freedivers to the next level. Many students are very happy remaining as RAID freedivers, using their newly acquired skills for pleasure, relaxation or even work. But, as with all sports there are those who like to progress – whether to test (or find) their limits or simply as motivation to maintain and improve their skills and techniques. Freediving is no different.
Here's what you need to know:
Can anyone take advanced courses in freediving?
Yes, provided they have already completed an approved entry level freediving course that is the equivalent to a RAID Freediver course, they are able to undertake a RAID Advanced Freediver Course.
What if I didn't do a RAID Freediver Course?
Provided you have completed a Aida ** or SSI Level 1, you are eligible to complete our advanced courses in freediving.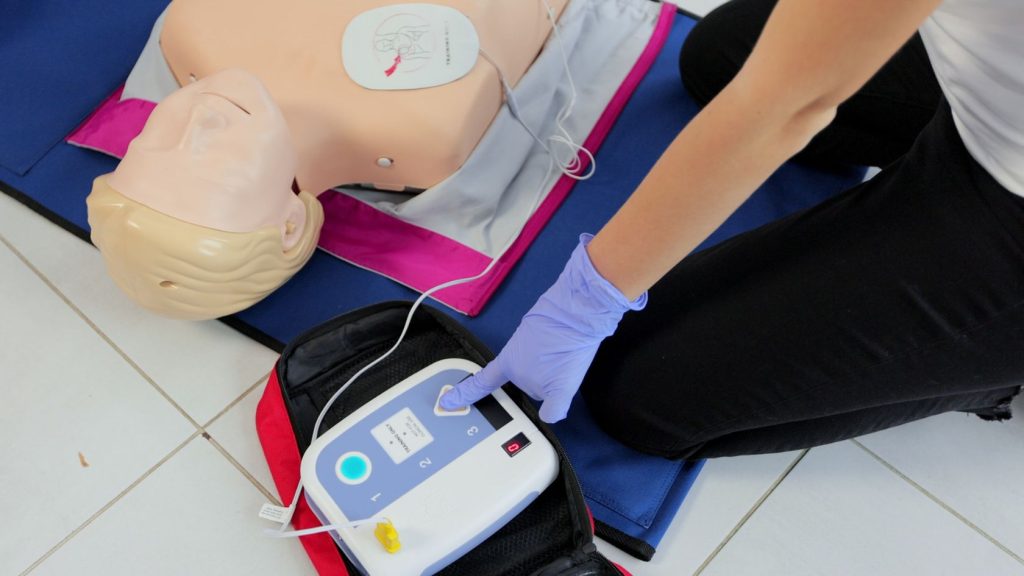 Are there any other prerequisites for advanced courses in freediving?
Yes. Almost all advanced freediving courses will require you to complete a first aid certificate in CPR, First Aid and Oxygen Administration (we run these courses independently of the advanced course, but it is perfectly acceptable for you to undertake the course through any workplace scheme or St John's Ambulance course etc).
You will also need to complete a standard self-assessing medical questionnaire.
What extra things will I be able to do if I do an advanced course in freediving?
Your theoretical knowledge will increase. Also, you will be expected to dive at greater depth (For our RAID freedivers, the maximum depth is 20m, for advanced students this jumps to 30m). You will also be expected to perform additional skills and rescue scenarios with greater competence and at greater depth.
Gaining an advanced certification means you will be permitted to dive at greater depths when on holiday or if you join a freediving club.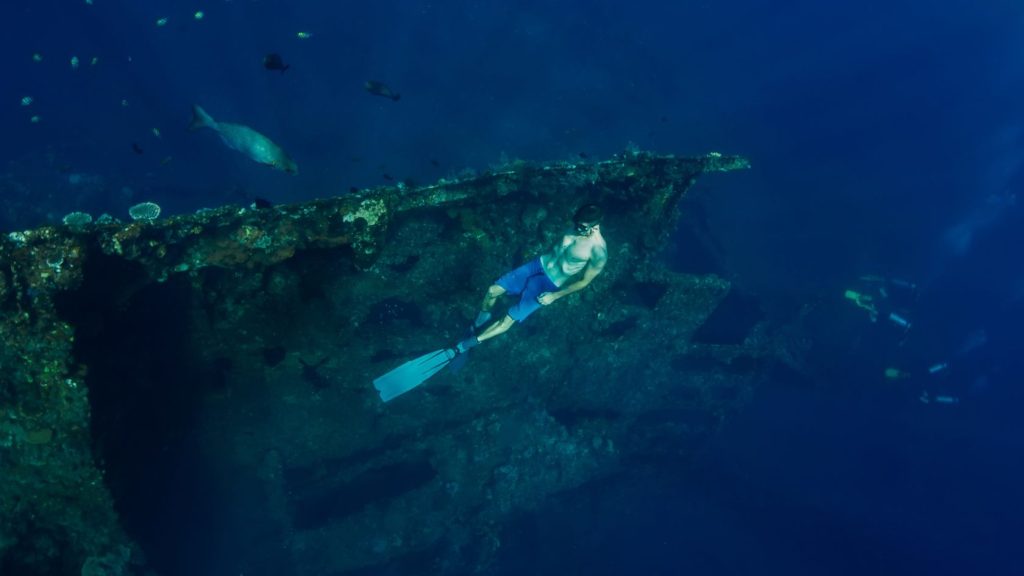 Is the course difficult?
Many students who take advanced courses in freediving express how much more difficult the course was, than expected. However, this makes passing the course even sweeter when you know you have truly worked for it. The course will be more difficult for some (some students were clearly fish in a previous life and will sail through). What should be remembered is that each course is your own personal journey. The learning and skills will come with practice and confidence – persistence really is key. Plus,  you will  find you have renewed respect for fellow advanced and master freedivers!
Where does Go Freediving run its advanced courses for freediving?
We run our courses in a number of places. Our 'home' is Vobster quay, so we always run a minimum of one course a year here. However, our liveaboard holidays in Egypt are an incredibly popular way to gain certification. Some students will arrive on board having never freedived in their lives, and leave one week later as an advanced freediver! Others may come with some experience or certification and have a more relaxing week with regular dives and an advanced course thrown in for good measure. We also run advanced courses in freediving on our training camp trips to Tenerife and also through private tuition.
Is there any training I can do before the course to help prepare?
When you book a place on one of our courses we'll send you full joining instructions that will also contain suggested preparations, which include advice on diet, breath holding and stretching. This is completely voluntary – the most important thing is to come to the course well rested, healthy and relaxed!
If you want some extra reading, our blog offers a wealth of information, from yoga and breathing to diet and equalisation tips! Just use the search field to find a topic that interests you.
Advanced Freediving Courses With Go Freediving
Go Freediving is the longest established, most experienced and friendliest freediving course provider in the UK, led by world class freediving instructor trainer Emma Farrell, and her team of personally trained instructors. No other course provider has such a good instructor to student ratio, safety record and personal touch.
Whether you're a beginner dipping your toes into the world of freediving, a seasoned pro looking to turn professional, or simply a freediver of any level who wants the best freediving holiday in the world, we're here for you!
Also check out our online guide, The Beginners Guide to Freediving by clicking here!
Keep in touch with everything Freediving
Subscribe to our mailing list for weekly newsletters with exclusive articles, news, films, offers and more!