Advanced Freediver courses are a natural next step for the keen freediver. Not only will you increase your knowledge and confidence, you will also improve your technical skills as a freediver. The course programme Go Freediving follows for the Advanced Freediver course is with RAID.
What Do You Do On A RAID Advanced Freediver Course?
The focus of the RAID Advanced Freediver course is to improve freediving performance with the use of sophisticated techniques and increased knowledge. Combining these two areas will enable the advanced freediver to dive deeper for longer.
The practical elements of the course take place over a weekend starting on a Friday evening for the confined water skills in the pool. Saturday and Sunday are two full days of open water diving and classroom based learning at Vobster Quay.
The course follows a similar format to the RAID Freediver Course:
Theory – as with the RAID Freediver course, the advanced freediver student will need to complete an online theory course, complete with knowledge checks, prior to moving on to the practical course elements. This element of the course is learned at your own pace and provides an excellent advantage when you arrive for the practical elements of the course.
Confined Water Skills – This will be spent perfecting your static and dynamic skills in the pool. You'll train to hold your breath for at least 2 minutes 30 seconds and practice dynamic apnea for 55 metres.
Open Water Skills – In open water at Vobster Quay you'll learn new, advanced equalisation techniques and training methods to carry you past 20m and up to depths of 30m. Diving from the freediving platform with lanyards, you'll learn to dive deeper and gain advanced rescue skills. You'll also have the chance to enjoy recreational freediving on some of the deeper attractions.
How Often Does Go Freediving Run RAID Advanced Freediver Courses?
We are able to offer RAID Advanced Freediver Courses several times a year.
In general we offer a course near the start of the season for all of our students who undertook the RAID Freediver Course during the previous season and have been working through the winter in preparation.
We offer a further course towards the end of the freediving season for those who want to progress before the season ends and we may offer an additional course mid season if there is the demand for the course.
In addition to this we offer the courses (together with the RAID and the RAID Master Freediver courses) during our freediving holidays and liveaboard trips , so there are plenty of opportunities during the season to progress.
What Are The Requirements To Undertake a RAID Advanced Freediver Course?
The RAID Advanced Freediver course is available to any student who has completed the RAID freediver course or a recognised equivalent course with another course provider. RAID's crossover policy allows an effortless transition from your existing course provider to RAID.
You will also need to have a suitable and valid (within the last two years) CPR and First Aid course certificate. You can take this after your course if needed, but you need to have qualified in order to be able to become certified advanced.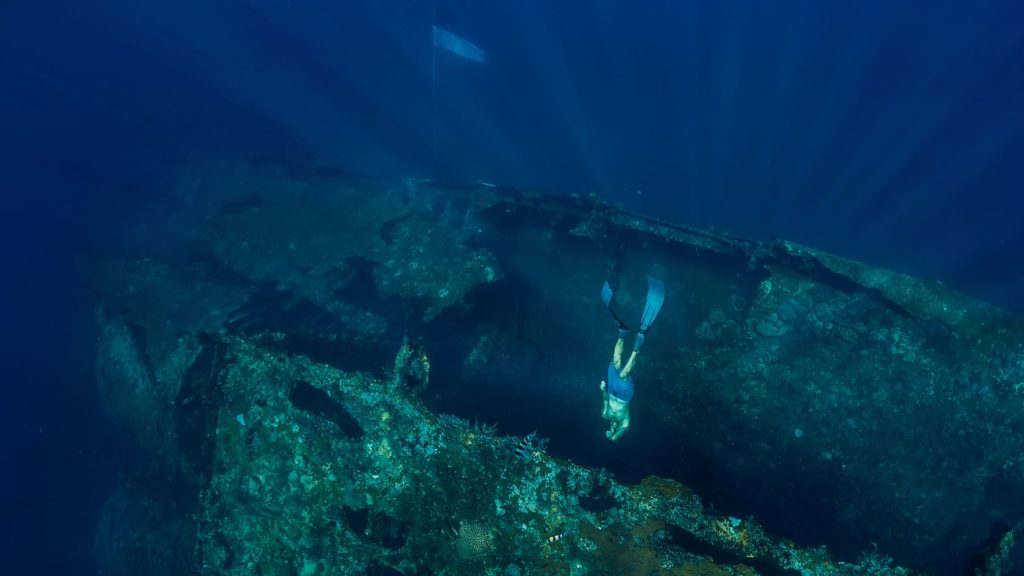 What Can I Do After the RAID Advanced Freediver Course?
The course itself is the second of three courses RAID provides for freedivers. The RAID Freediver Course is the initial course, this is followed by the RAID Advanced Freediver Course, which can then lead to the RAID Master Freediver Course.
These courses do not need to be done back to back or with any urgency to reach the level of Master Freediver. Freediving is about enjoyment and there are many other courses (such as a monofin course) and avenues students can take (such as competitions) along this journey  to increase enjoyment and development of the sport.
Once you do become a Master Freediver you become eligible to enrol on our Instructor programmes.
Learn to Freedive With Go Freediving
Go Freediving is the longest established, most experienced and friendliest freediving course provider in the UK, led by world class freediving instructor trainer Emma Farrell, and her team of personally trained instructors. No other course provider has such a good instructor to student ratio, safety record and personal touch. We also offer one of the largest freediving course schedules in the UK meaning you're more likely to be able to take a course when YOU want to – making the best time to do a freediving course a time that suits you.
Whether you're a beginner dipping your toes into the world of freediving, a seasoned pro looking to turn professional, or simply a freediver of any level who wants the best freediving holiday in the world, we're here for you!
Also check out our online guide, The Beginners Guide to Freediving by clicking here!
Keep in touch with everything Freediving
Subscribe to our mailing list for weekly newsletters with exclusive articles, news, films, offers and more!