Advanced Freediver courses are a natural next step for the keen freediver. Not only will you increase your knowledge and confidence, you will also improve your technical skills as a freediver. The course programme Go Freediving follows for the Advanced Freediver course is with RAID.
What Do You Do On A RAID Advanced Freediver Course?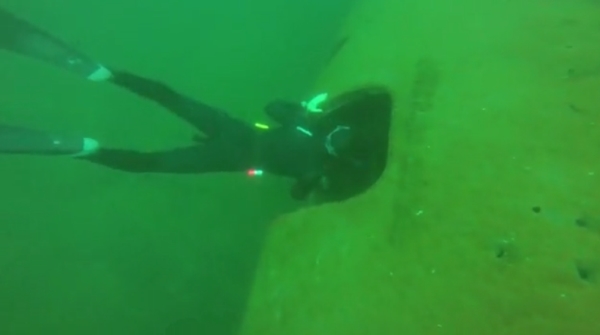 The focus of the RAID Advanced Freediver course is to improve freediving performance with the use of sophisticated techniques and increased knowledge. Combining these two areas will enable the advanced freediver to dive deeper for longer.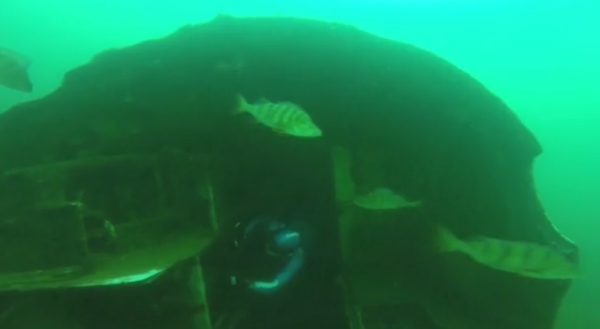 The practical elements of the course take place over a weekend starting on a Friday evening for the confined water skills in the pool. Saturday and Sunday are two full days of open water diving and classroom based learning at Vobster Quay.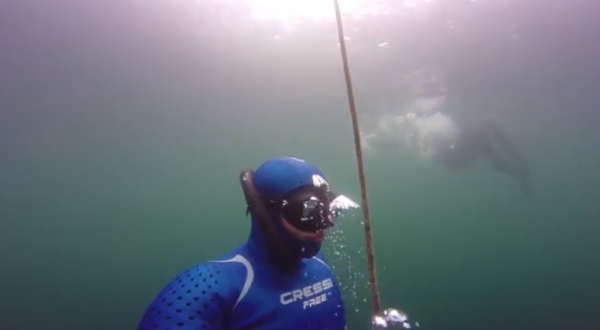 The course follows a similar format to the RAID Freediver Course:
Theory – as with the RAID Freediver course, the advanced freediver student will need to complete an online theory course, complete with knowledge checks, prior to moving on to the practical course elements. This element of the course is learned at your own pace and provides an excellent advantage when you arrive for the practical elements of the course.
Confined Water Skills – This will be spent perfecting your static and dynamic skills in the pool. You'll train to hold your breath for at least 2 minutes 30 seconds and practice dynamic apnea for 55 metres.
Open Water Skills – In open water at Vobster Quay you'll learn new, advanced equalisation techniques and training methods to carry you past 20m and up to depths of 30m. Diving from the freediving platform with lanyards, you'll learn to dive deeper and gain advanced rescue skills. You'll also have the chance to enjoy recreational freediving on some of the deeper attractions.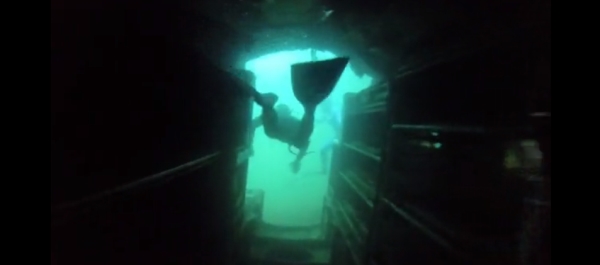 How Often Does Go Freediving Run RAID Advanced Freediver Courses?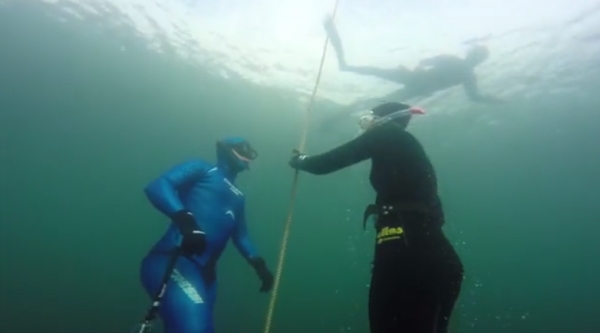 We are able to offer RAID Advanced Freediver Courses several times a year.
In general we offer a course near the start of the season for all of our students who undertook the RAID Freediver Course during the previous season and have been working through the winter in preparation.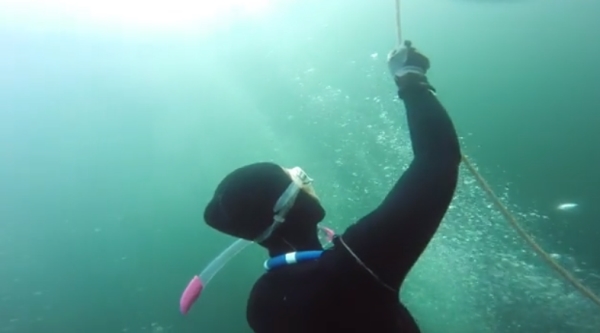 We offer a further course towards the end of the freediving season for those who want to progress before the season ends and we may offer an additional course mid season if there is the demand for the course.
In addition to this we offer the courses (together with the RAID and the RAID Master Freediver courses) during our freediving holidays and liveaboard trips , so there are plenty of opportunities during the season to progress.
What Are The Requirements To Undertake a RAID Advanced Freediver Course?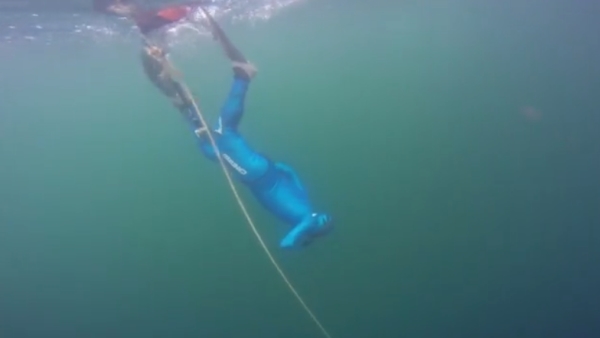 The RAID Advanced Freediver course is available to any student who has completed the RAID freediver course or a recognised equivalent course with another course provider. RAID's crossover policy allows an effortless transition from your existing course provider to RAID.
You will also need to have a suitable and valid (within the last two years) CPR and First Aid course certificate.
What Can I Do After the RAID Advanced Freediver Course?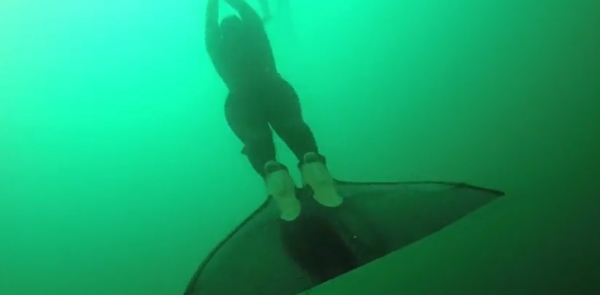 The course itself is the second of three courses RAID provides for freedivers. The RAID Freediver Course is the initial course, this is followed by the RAID Advanced Freediver Course, which can then lead to the RAID Master Freediver Course.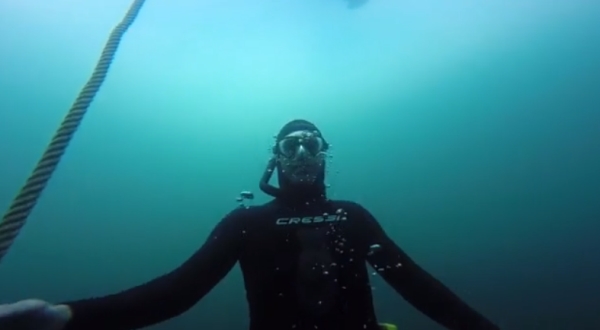 These courses do not need to be done back to back or with any urgency to reach the level of Master Freediver. Freediving is about enjoyment and there are many other courses (such as a monofin course) and avenues students can take (such as competitions) along this journey  to increase enjoyment and development of the sport.
Once you do become a Master Freediver you become eligible to enrol on our Instructor programmes.
Check Out Our Latest RAID Advanced Freediver Course Students
Our latest RAID Freediving students chose Go Freediving as their preferred course provider. We believe this is because we strive to go above and beyond the extra mile to ensure we exceed student expectations right  from the moment they book their course. But don't take our word for it, read what they have to say, below!
Class 14th – 16th September 2018
 RAID Advanced Freediver Course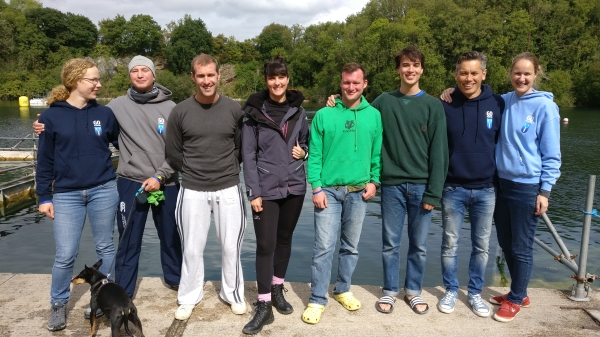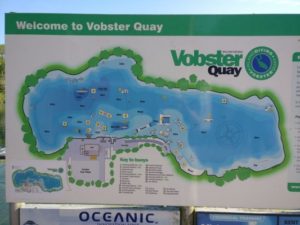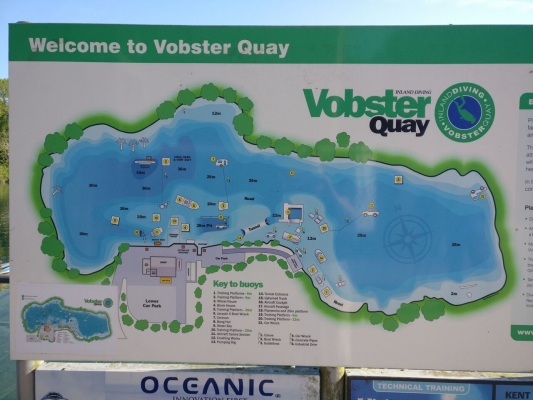 Date: 14th –16th September 2018
Location: Vobster Inland Dive Centre
Water temperature: 17 degrees
Weather: Some sun & showers, 17 degrees
Visibility: Excellent (10m+)
Instructors: Jorgen Strandquist and Zoe Strandquist.
Students: Tim, Delphine, Tom and Dan
Want to know what our latest RAID Advanced Freediver students thought of their course with us? Read on!
I really enjoyed the RAID Freediver course I did earlier this year. I got a lot out of it and I felt I could progress so I decided to do the RAID Advanced Freediver course – and have really enjoyed it! Because I live far away it is difficult to do proper training so I was doing dry training in preparation, naively thinking that if I could get my breath hold right, everything else would be ok. I quickly realised that you need more time in the water to really work on getting the techniques nailed first.

On the advanced course I really enjoyed being in a group with people of a similar skill level so you can chat about what you are doing. For me, doing the advanced course was about feeling more comfortable in what I was doing and finessing techniques. This was what I enjoyed most about the course.

If you have done the RAID Freediver course, the benefits of doing the RAID Advanced Freediver course are that you improve your techniques, feel more comfortable at depth and have fun with like-minded people. I would recommend doing the advanced course because you get a professional critique. To have someone focus on what you are doing and giving professional feedback is very beneficial.    Tim Frost
I decided to do the RAID Advanced Freediver course as a step up from my previous course and I already have it in my mind to do the Masters course next! Doing the advanced course was a good start to get comfortable at 20m and then move on to 30 or 40m.

Progression and depth are important to me and I am really chuffed with what I have done! Doing this course I have discovered that I can do it (even though I didn't expect to). It really put a spring in my step and I can't stop smiling. I was diving with some really strong divers and to be able to keep up with them was really good.

Jorgen and Zoe are absolutely fantastic teachers. It was my first time with them and I had such a good vibe with them it was lovely. They are spot on on with everything – safety, critical when needed –  and they just helped make me so much more confident.

My favourite moment on the course was when we were doing the rescue dives and the mask off skill and we were all underwater giving each other high fives. It  was just fantastic because everyone was doing so brilliantly so quickly. It was really good and the whole atmosphere was just joyful and lovely.

The benefits of doing the advanced course are understanding your body's limits and pushing them more, and it's more challenging!  Freediving is my passion now – it's just a lovely atmosphere all round. I would definitely recommend the advanced course and I would even do it again myself! Delphine Brise
I want to eventually become a freediving instructor so the advanced course is a mandatory step towards that. I chose Go Freediving because of the proximity, Emma and David's reputations and I wanted to try a new dive school.

I have learned things that I didn't know before. It was nice diving with people that know more than I do and be able to suck information out of them! It is nice doing the course here at Vobster because there are no weather and boat considerations and there are loads of interesting things to look at.

The benefits for me of doing the advanced freediving course for me was learning and knowing that I am doing it properly. The knowledge and location is really good. Rotating through different instructors is great because you get different bits of information from each one.

I would recommend this course because it teaches you everything you need to know at this level.    Dan Jouan
I felt like I had reached a point in my freediving where I was ready to take it to the next level. I have been training a lot and it just felt like I was ready for the Advanced Course. The course has given me the ability to relax more. As I pass 18m it becomes colder and the environment becomes harsher, but I was able to relax and I really surprised myself. My favourite part of the course was the line diving and I managed to make it down to 29m!

Doing the advanced course meant I benefited from instructors looking at my diving techniques and correcting any bad habits I had picked up.

Spending time in the water is always good and Vobster is such a nice facility. The entire atmosphere of the course was great and it was just a fun time.

I would recommend the course to anybody who is comfortable up to 20m and wants to improve their diving by going deeper, improve their buddying and refine their technique. Thomas Marlowe
Learn to Freedive With Go Freediving
Go Freediving is the longest established, most experienced and friendliest freediving course provider in the UK, led by world class freediving instructor trainer Emma Farrell, and her team of personally trained instructors. No other course provider has such a good instructor to student ratio, safety record and personal touch. We also offer one of the largest freediving course schedules in the UK meaning you're more likely to be able to take a course when YOU want to – making the best time to do a freediving course a time that suits you.
Whether you're a beginner dipping your toes into the world of freediving, a seasoned pro looking to turn professional, or simply a freediver of any level who wants the best freediving holiday in the world, we're here for you!
Also check out our online guide, The Beginners Guide to Freediving by clicking here!
Keep in touch with everything Freediving
Subscribe to our mailing list for weekly newsletters with exclusive articles, news, films, offers and more!