If you are considering starting freediving the chances are it is to embark on a new sporting challenge or to improve existing skills as a freediver, spearfisher, snorkeler or surfer. It could be to improve your breathing capacity or fitness as an athlete or to overcome or improve health issues you are facing such as anxiety, fear, confidence, fitness and more. Or, you may have simply seen freediving – and fancied trying it out!
Freediving courses with Go Freediving are cleverly designed to ensure that regardless of your experience, age or ability you have the chance to become a competent freediver. Here's why:
Freediving Courses with Go Freediving are Safe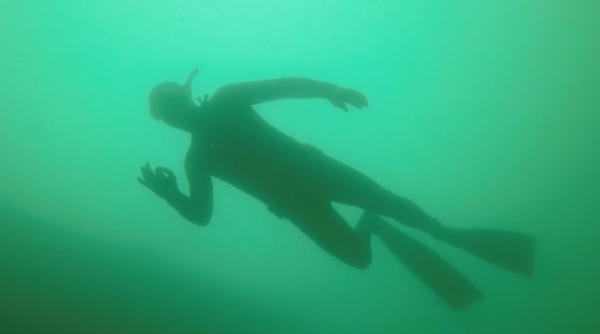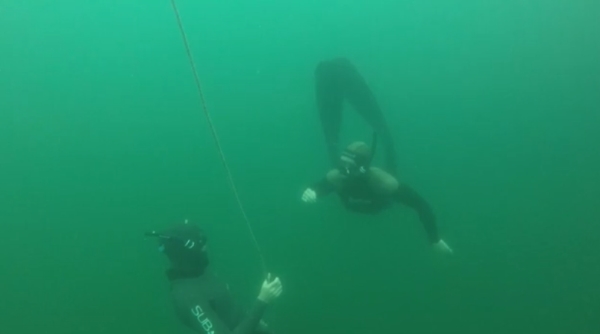 Go Freediving places huge importance on safety.  This is from the moment you book your course right through to the moment we send your de-brief package and beyond. We well exceed all minimum standards and have an enviable safety record across the board.
Freediving Courses with Go Freediving are Fun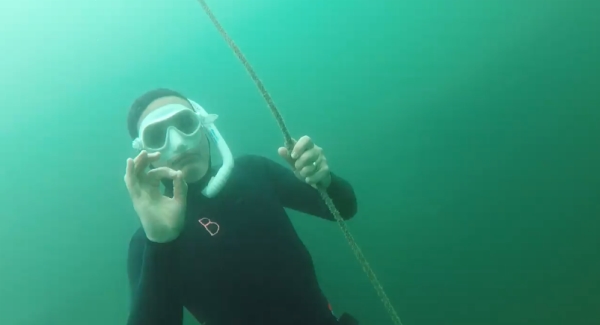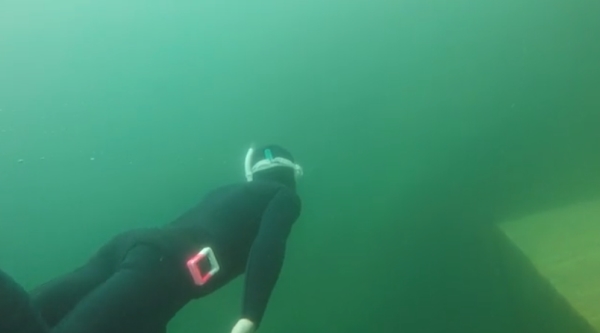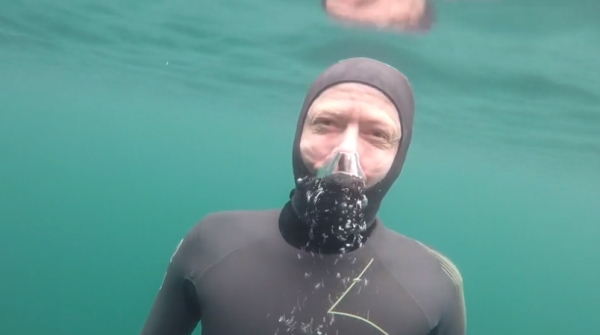 Courses don't need to be boring (or macho). Freediving courses with Go Freediving have a relaxed, friendly feel. All of our instructors were also Go Freediving students, so know exactly what you are going through and understand how to encourage and motivate students so that the course is not only about learning a new skill, it is about having a memorable experience with likeminded students too.
Freediving Courses with Go Freediving are great value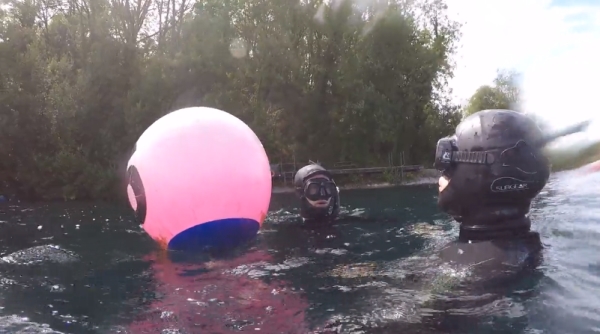 Freediving Courses with Go Freediving are great value. Your course fee includes your online theory course, all tuition and *venue costs, all kit and equipment hire (including your wetsuit) which is of high quality and specifically for freediving and of course, your certification. When you compare our prices against other course providers and see what you get for your money (check out the standard of our tuition, below!) we're sure you'll agree that our prices are great value.
*Students need to pay an entry fee to Vobster, but do not need to pay the usual club entry fee of £30 too
Freediving Courses with Go Freediving are Professional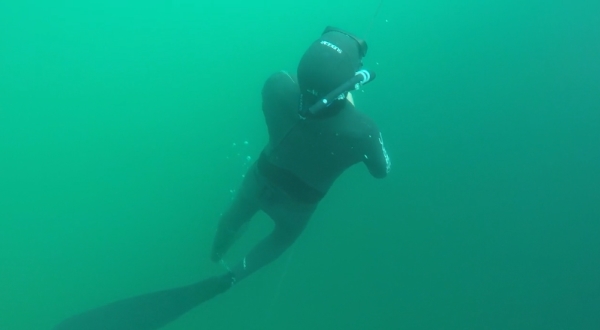 At Go Freediving we follow the RAID programme for our freediving courses. Our courses follow the latest guidelines for teaching freediving and place great emphasis on understanding the student as an individual, not as part of a class. We are not the type of school who issues certification just for turning up. We are also not the type of school that creates an intimidating, macho learning environment. We strive to provide the best learning environment for all of our students – a memorable experience  we hope they won't hesitate to recommend to others.
Freediving Courses with Go Freediving Provide High Quality Instruction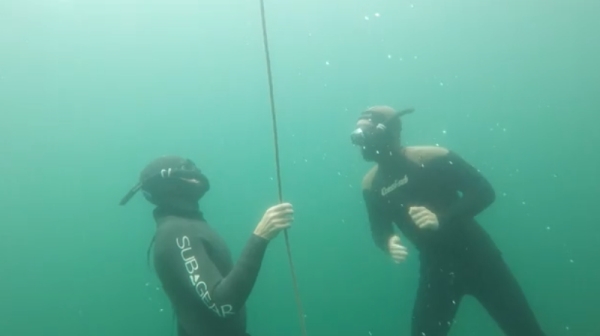 Go Freediving offers some of the best instruction in the UK today. What other course provider can offer a world class owner instructor who also has three of her instructors currently in the UK Freediving team?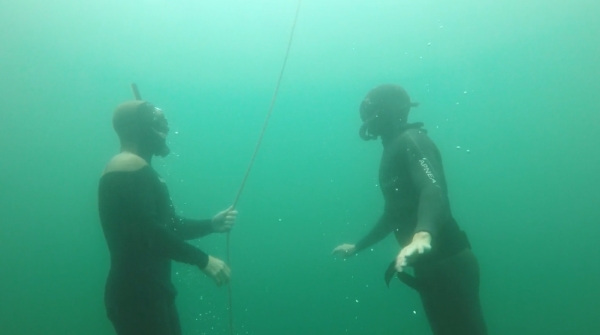 We know this doesn't mean they can teach, but they really can – and then some! Our instructors have helped hundreds of students achieve certifications in all levels of freediving in the style and approach taught by Emma herself.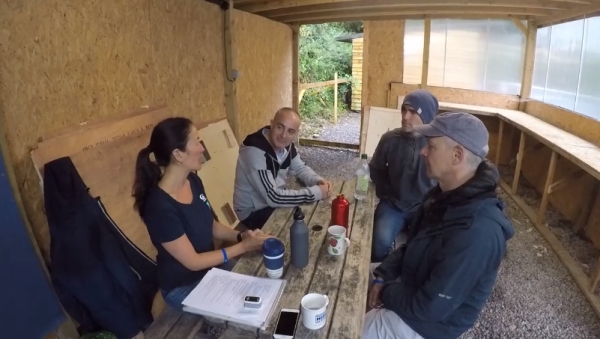 Oh, and did we mention we have the best instructor to student ratios out there? An average Go Freediving course would have one instructor to only three students. Pretty hard to beat! Yet,  due to two students falling ill before this course our students this week had two instructors between three students!!
Freediving Courses with Go Freediving are Compacted Courses  (this means they run over two days instead of several weeks)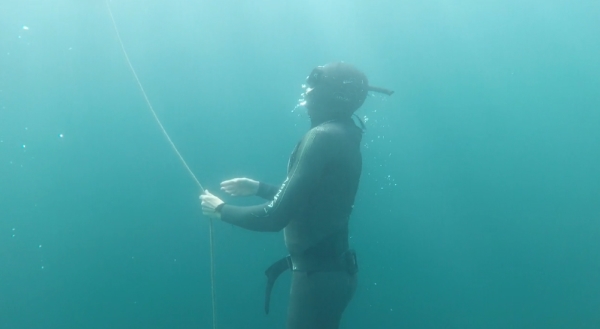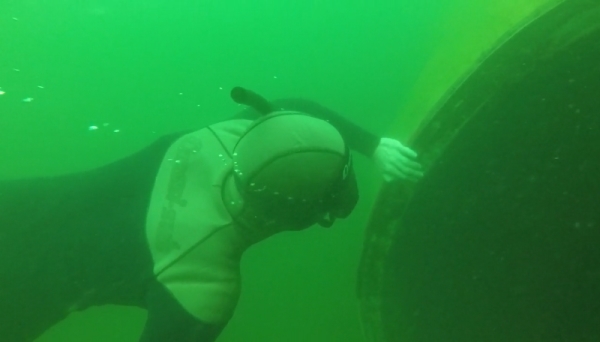 Freediving courses with Go Freediving run over the course of two days – usually a weekend . This means learning becomes more ingrained and focused as you are practising what you are learning straight away, without needing to remember what you learned the week (or weeks) before. We believe this is a more consistent way to learn how to freedive, and can help students progress at a much quicker rate.
Freediving Courses with Go Freediving take place in Prime UK Locations for Freediving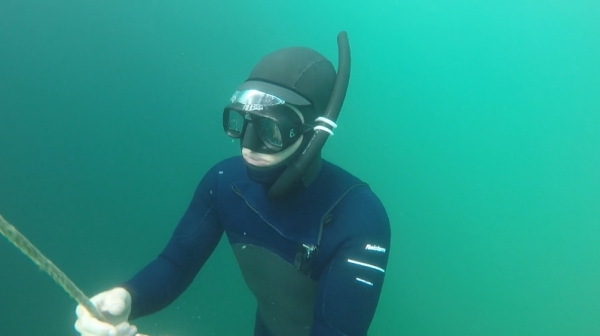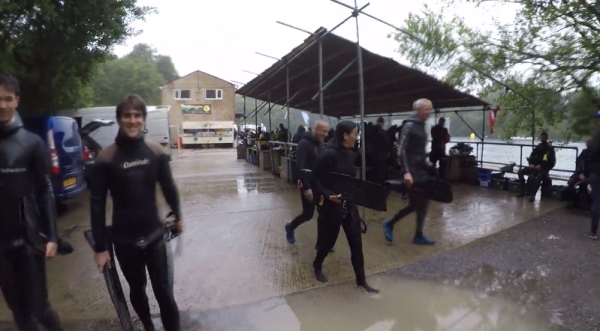 Freediving courses with Go Freediving take place in two venues.
The confined water skills take place in a private swimming pool, meaning there are no other distractions. This makes the pool sessions a very calm and relaxed experience where instruction and feedback can be clearly understood and practised.
The open water skills take place at the fantastic inland dive centre, Vobster Quay. For some, this may seem an unusual choice, however, once students have visited and dived in the site, they understand why it is such an excellent venue for learning to freedive. No choppy waters, excellent visibility, amazing underwater attractions, great facilities,  beautiful location, easy access are just a few of the reasons Vobster is home to Go Freediving, even if we can't guarantee the weather!
Freediving Courses with Go Freediving are Run by People Who Really Do Care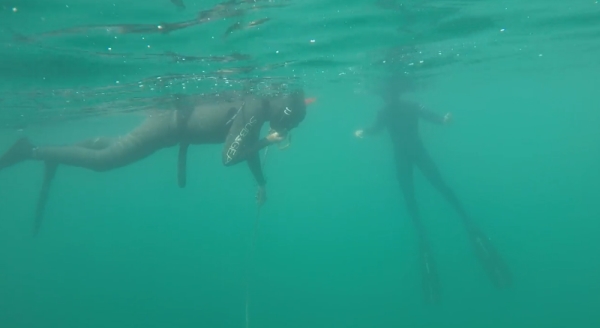 At Go Freediving, your course doesn't end the moment you get out of the water. We provide a full email debrief of your course, provide a course video as a keepsake and offer assistance and guidance whenever you need it. We also offer additional options for students who need to complete skills to come back and repeat courses at a significantly reduced rate to help you get your certification.
Freediving Courses with Go Freediving Opens Doors
Those who take freediving courses with Go Freediving leave them with an incredible boost in body awareness, mental attitude, confidence and often with an adjusted perception of what their limits really are. This has a positive impact on their future, not only as a freediver, but in many other aspects of their lives – such as work, health and general home life.
Freediving Courses with Go Freediving Are Just the Beginning
Freediving Courses with Go Freediving are just the beginning. We hope our students become as passionate about the sport as we are. For those truly bitten by the bug, we offer advanced and master freediving courses and who knows you could even become one of our next generation of freediving instructors!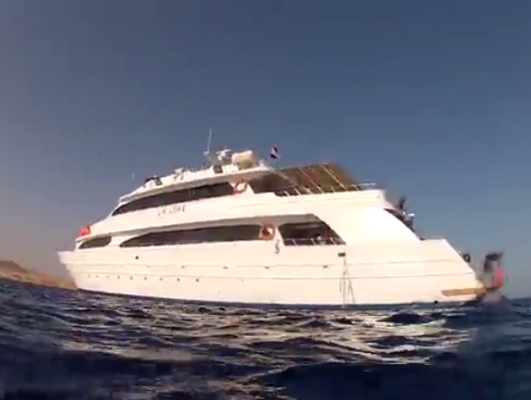 If freediving is more of a leisure activity, we offer amazing freediving holidays, and trips several times a year. This year we have taught students in the Red Sea, Abu Dhabi, UK,  and the US and had amazing holidays both in the UK and abroad.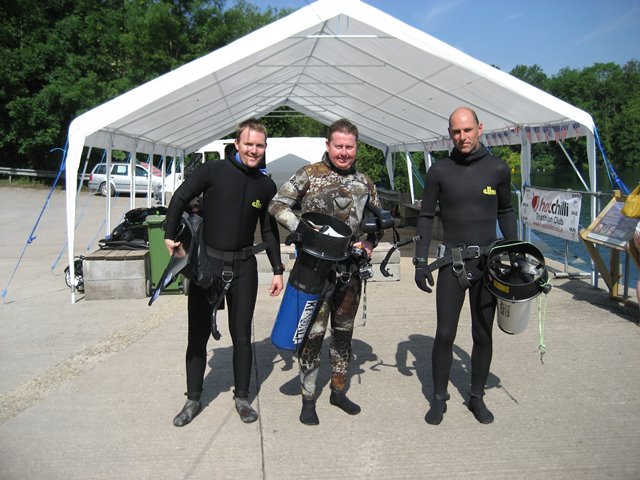 If you want to feel part of Go Freediving you can also join our club for exclusive discounts and deals on freediving insurance, products and courses, and you could join one of our weekly freediving club nights in Poole and Bath or a club day on the weekend.
Check Out Our Latest Freediving Courses Students
Class 28th – 29th July 2018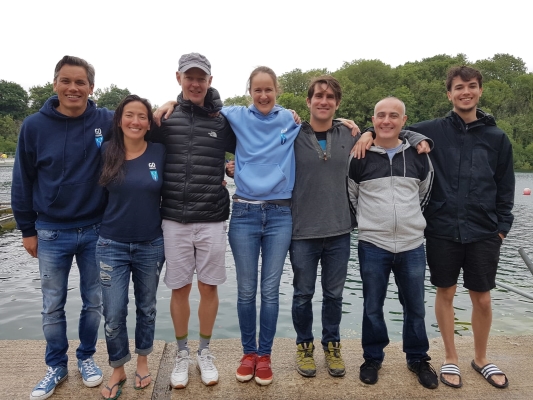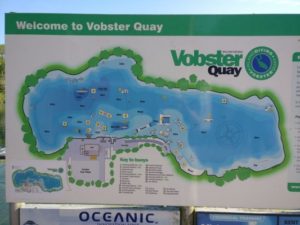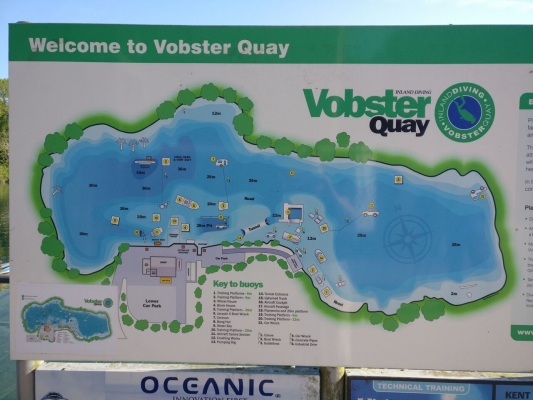 Date: 14th – 15th July 2018
Location: Vobster Inland Dive Centre
Water temperature: 23.1 degrees
Weather: Sunshine & showers, 17 degrees
Visibility: Excellent (10m+)
Instructors: David Mellor, Heather Coutts
Students: Dan, Paul and Phil
Want to know what this weekend's students thought of their course with us? Read on!
I have done a bit of swimming, snorkelling and diving and I just fancied learning more about freediving so I decided to do the course. I enjoyed doing snorkelling in particular so I wanted to advance on that and also learn to do it properly.

I looked around on the internet and Go Freediving just seemed like the best option. It looked really professional and the testimonials I read on the website were all really positive. It just seemed like the right place to come. Doing this course and learning to freedive I have discovered that getting to the depths we have achieved so far is just incredible. When you start off going to just a few metres it is pretty nerve wracking really, but as you progress you learn to relax and follow the techniques and you can do it and after two days I am reaching depths of 16m which is really just incredible.

The entire weekend has been really good, it's really relaxed and good fun. The instructors have been great and I have achieved more than what I was expecting to achieve. You get to learn to do freediving safely and correctly in a fun and relaxed atmosphere which is really good. I was unsure about diving in inland water as most of what I have done has been in the sea but I was pleasantly surprised and actually the location was the ideal place to learn. I would definitely recommend this to anybody really, even if you are remotely interested in freediving, just do it.                                                                                  Daniel Cooke
I did quite a bit of research online, and Go Freediving seemed far and away the best option for me and it was well worth the journey down all the way from Halifax in West Yorkshire. I have minimal experience in the water, obviously I can swim and have been on a few foreign holidays but obviously not enough, hence this course. Go freediving just looked like a very professional setup and the feel of the website is what drew me in and I just knew this was the course I needed to do.

I have learned that I am not a natural freediver but it has been good because I now know what I need to work on and which obstacles I need to get over so it has certainly being good for identifying my weak areas. I will absolutely be back to work on these things. For me the knowledge that I have gained has been superb and given me a background to be able to carry on with freediving. The three benefits of doing the course for me are the knowledge, the instructors have been great and very patient and the setting and location have been great. I would strongly recommend the course.   

The whole setup was fantastic, the instruction superb and the knowledge gained priceless. I want to say a big thank you to Heather and David. Heather got me thinking positively despite struggling with equalisation and David was so patient in working with me to break down my barriers and getting me down close to 10m. I had a glimpse into what it must be like to be able to dive and relax at depth and I cannot wait to do more. The course had a great balance of fun whilst still delivering the instruction. What a shame I am so far away. I'm really pleased I chose to attend a course with Gofreediving, I hope to work on improving my equalisation and then redo the course to get my freediver certification.                                                                                                                                                                                                  Paul Judge
I do quite a bit of spearfishing and my friends told me that I should do a safety course, so I thought I would do a freediving course so I can understand the safety aspect of it more. After doing the course I understand a lot more and feel 100% more confident now. I do spearfishing, surfing and a bit of open water swimming so I am pretty comfortable in the water. When googling freediving courses I found this one and two of my friends also recommended it. One had done this course and the other had done the Try freediving course and both said they were great.

Doing this course I have discovered that I can go a bit further than I expected I could and that the main part is being calm and chilling on top of the water. Don't think about the scary bits of going down to the different depths, just stay relaxed and enjoy it. Going down to the boat and seeing it in the clear water and also going down to the plane was pretty cool, but I enjoyed all of the freediving actually.

The benefits of the course are the safety aspects of it and understanding how your body responds and getting more comfortable in the water. I would recommend this course because the instructors are really easy going and friendly. The setting and location is really, really good. The instructor to student ratio is great and it helps you to progress faster.                                                                                    Phillip Ringguth
And you can read more testimonials here!
Learn to freedive with Go Freediving
Go Freediving is the longest established, most experienced and friendliest freediving course provider in the UK, led by world class freediving instructor trainer Emma Farrell, and her team of personally trained instructors. No other course provider has such a good instructor to student ratio, safety record and personal touch.
Whether you're a beginner dipping your toes into the world of freediving, a seasoned pro looking to turn professional, or simply a freediver of any level who wants the best freediving holiday in the world, we're here for you!
Also check out our online guide, The Beginners Guide to Freediving by clicking here!
Keep in touch with everything Freediving
Subscribe to our mailing list for weekly newsletters with exclusive articles, news, films, offers and more!