Day 6 and after those demon caterpillars yesterday, Pash needed to pull her big girl pants up and get on with the tasks of tank cleaning, sea swims and turtle Tetris! Also Maadhu needed surgery on her flipper.
Overnight, the caterpillars got me. I don't know how, I don't know why, but they got me. I woke up with very itchy red blotches all down both arms, scattered over my legs, on my stomach, back, back of my neck, hands, fingers, toes and even the soles of my feet! I don't know what these malevolent little creatures actually grow into, but in the teenage caterpillar form they should all be issued with ASBOs.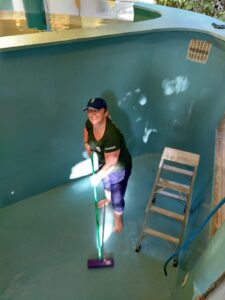 The resort manager took one look at me and said he would arrange for some anti-histamine tablets to be brought to me at the rescue centre. I pretty much smothered myself in hydrocortisone as well. Driven almost to distraction, we had the big tank to clean today, so I just had to pull on my big girl pants and get on with it.
The centre has one very large tank, four medium and 2 small tanks. With 10 turtles already, we were having to double up in some tanks and sub-divide others. The large tank which was divided in half with a screen, with 2 turtles in each side needed cleaning. This meant we had to free up space in the other tanks to move them.
Being at capacity is challenging for the vet and the turtles. January to March is peak season, with ocean currents bring ghost gear into the Indian Ocean. Fishing with nets is banned in the Maldives, it is only permissible to fish with line and pole. However, in neighbouring countries such as Sri Lanka and India, net fishing is common place and lost or discarded fishing gear finds its way into the Maldivian waters on the ocean currents.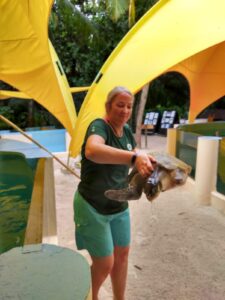 A game of "turtle tetris" ensued, trying to work out which turtles would fit in which space. But we managed it and the large tank was left to drain. In all, the draining, cleaning and refilling of this tank takes nearly 48 hours, so we really couldn't have any more new arrivals!
Some of the turtles will not tolerate being in the same tank, but luckily (poor choice of words maybe), Sunan and Maadhu had both been found in the same net and seemed to tolerate each other. Similarly Cal and Thari had been sharing a tank and seemed to "get along" ok.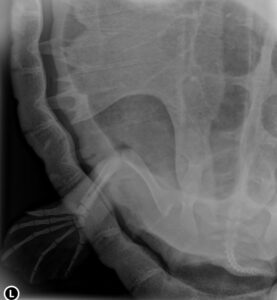 We then took some time to look at Maadhu's wounds. Maadhu has all four flippers, but had a fairly ragged back right flipper. It was necessary for the vets to amputate the toes on her rear flipper.
She still has pretty much full functionality on all her flippers, although she has some ligature marks where she was caught in the net.
Like humans, turtles have five toes. You can see this clearly in x-ray. Her wound care consists of removing the granulation (scar) tissue, so we can see how the healthy tissue underneath is doing. Her sutures were also checked, and everything looked to be doing ok.
With the large tank draining and wound care done for the day, it was time for Azura's sea swim. Unfortunately she again did not perform, and we drifted with the current for quite some time, before it was decided to take her back in. By this point we were quite a long way out, and Azura seemed to tolerate the kayak quite well, so she took her place at the front of the vessel like a strange turtle figurehead at the helm of a boat, and was rowed back to shore.
Day 7: Read Day 7 HERE

Missed Day 5? Read it  HERE

If you would like to donate to the Olive Ridley Project, you can do so HERE
Want to learn to freedive with the best? Learn to freedive with Go Freediving!
Go Freediving is the longest established, most experienced and friendliest freediving course provider in the UK, led by world class freediving instructor trainer Emma Farrell, and her team of personally trained instructors. No other course provider has such a good instructor to student ratio, safety record and personal touch.
Whether you're a beginner dipping your toes into the world of freediving, a seasoned pro looking to turn professional, or simply a freediver of any level who wants the best freediving holiday in the world, we're here for you!
Also check out our online guide, The Beginners Guide to Freediving by clicking here!
Keep in touch with everything Freediving
Subscribe to our mailing list for weekly newsletters with exclusive articles, news, films, offers and more!